2016-10-15
Foot step of Japanese American Robert Shiomi(5) American Dream
After the war, life of Robert Shiomi back in Portland was American dream itself.
South Vista Avenue, East of Washington park where Robert restarted his practice as well as his home, was restricted area and blacks and Asians (usually called "Orientals" in the covenants) were prohibited to live there, except as servants. Details is unknown how Robert managed to buy his house in that area, but it is told that it was historical event that broke one of Portland's long-standing racial barriers.* The house still stands in Portland, and from photos from real estate web page, there is a big cherry blossom tree in back yard, probably transported from Japan, symbolizing Robert's nostalgia. Tour bus stopped at the yard during its bloom (photo1)
photo1 Cherry blossom in back yard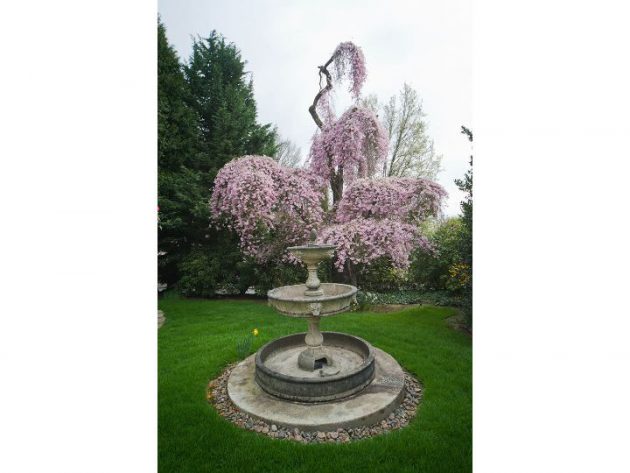 Robert's daughters, Susan and Carol went to Catlin gables school known with liberal educational policy. In year book it is interesting to see Susan, though feature is Japanese, her expression shows open and natural American girl(Photo2). Carol went to Stafford University and now works in IT related company in Los Altos, off California with her husband.
photo2 1958 yearbook of Catlin Gables School (Second left of front line is Susan)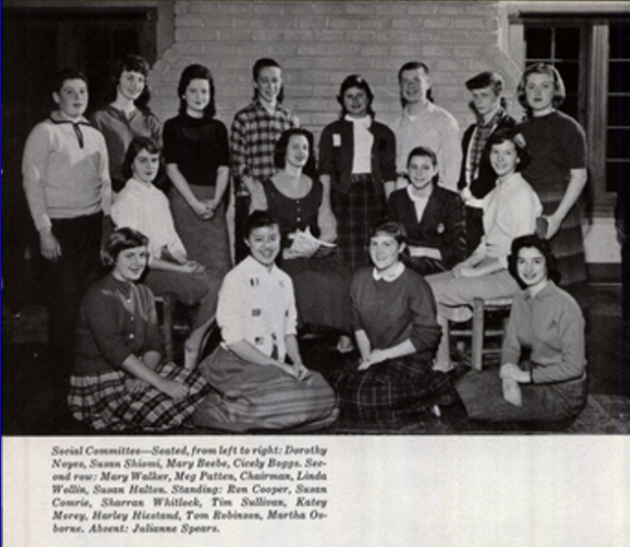 Incidentally, Catlin gables school is alma mater of Sadako Ogata, former United Nations High Commissioner for Refugees and current president of JICA(Japan International Cooperation Agency).She went to Catlin Hillside school, now Catlin Gables school between 5 -8, when her father Toyoichi Nakamura was general consulate of Porland from 1932- 1935. Robert said that he was friends with Mr. Nakamura, and he must have been charmed by Sadako since he put his daughters in same school as young Sadako and recommended Seishin University to his niece (Mother of Nishimura) in Tokyo. Sadako must have been wise girl indeed. Robert narrated that he "took care of Sadako" until his late years, but the truth remains unknown.
Robert has strong belongings to his Alma Mater, Oregon university and he wore white carnation and green"O" proudly on his collar and drove his car Packard 1949 model to Eugene, for football game with his family. (photo 3)
Photo3 Packard 1949 model(From Wikipedia Packard)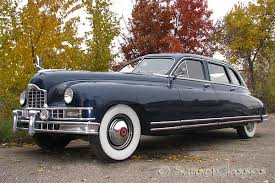 Later the family moved their house to South West Parkplace nearby. They dismantled a mansion of a baron and made it their home. Their daughter Carol provided her wedding photo at their home. (Photo 4) Ken McClain, grandson of Soseki Natsume who was their family friends and attended their wedding recalls that "lots of attendants and long virgin road that stretched from fountain in the garden to living room looked like a church or huge banquet".
Photo 4 Carol's wedding celemony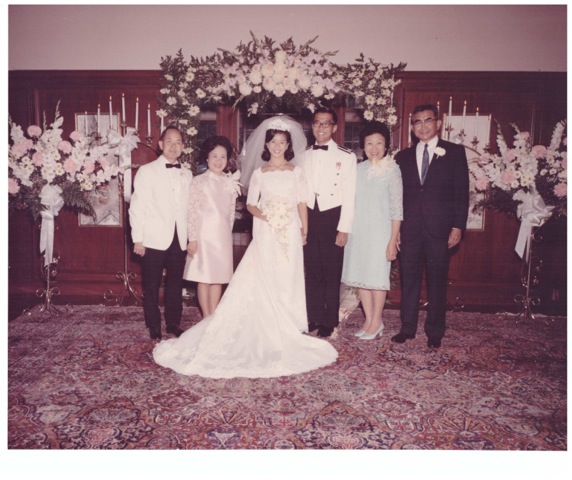 Robert used lots of his spare time in gardening and was often mistaken as a gardener.
*"Robert Shiomi" Isaac Laquedem Blog 9th May 2004
**Address is 1111 SW Vista Avenue, and they moved to 2370 SW Park Place. The two houses can be browsed in multiple real estate site and google map.
関連記事