2016-05-07
Foot step of Japanese American Robert Shiomi (Introduction)
From the end of the Meiji era to around 1930's, hundred of thousands of Japaneses had emigrated. Many Sashima island people chose Steeveston, B.C. Canada mainly, near Vancouver city, some went to U.S..
Dr. Robert H. Shiomi was a Japanese American so called "ISSEI" who was born at Shiomi house on October 1st, 1904. He immigrated to U.S. when he was 13 years old and become a brilliant doctor.
Suffering from internment during WWII, he had spare no effort to promote better understanding between U.S. and Japan by supporting a lot of of art organization in Oregon statement and students from Japan throughout of his life.
Step by step, I will add articles about him. Hope you enjoy them!
March 16, 2015
Nobuko Nishimura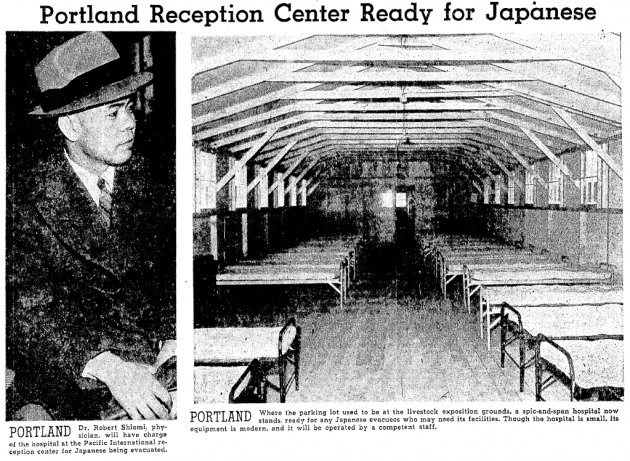 "Dr, Robert Shiomi, physician, will have charge of the hospital at the Pacific international reception center for Japanese being evacuated"
2May1942Oregonian
Left: Dr.Robert Shiomi
Right:Hospital in the Pacific international reception center
関連記事